NCC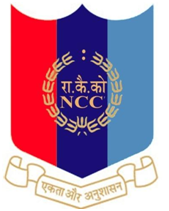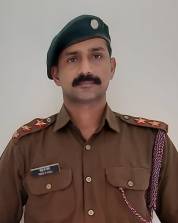 The National Cadet Corps [NCC] is a vibrant youth organization which trains the nation's youth into motivated and disciplined citizens. It is the largest uniformed youth organization in the world with 15 lakhs cadets on its roll, covering the entire length and breadth of this great nation.
The National Cadet Corps came into being, by an act of the parliament in 1948. The NCC provides exposure to the cadets in a wide range of activities, with a distinct emphasis on social service, discipline and adventure training. The motto of the National Cadet Corps has helped us focus our attention on "Unity and Discipline", the two most important ingredients to make our country strong and vibrant so that we can stand proud in the comity of nations.
While undergoing training, the Cadets get an insight into the Military life – Army, Navy and the Air Force, socio-cultural life and also get a chance to pursue adventure activities. This exposure helps them to acquire multifarious qualities like those of leadership, camaraderie, a spirit of adventure and welfare. NCC has already completed sixty six years in the service of our country.
The NCC in our college started in the year 1988-89 under 32 Kerala Bn. NCC, Payyannur with Lt. BalakrishnanNambiar as the NCC officer. Initially, permission was given to start one platoon comprising of 53 cadets. In 1995, Lt. Suresan Vadakkayil took charge as the NCC officer since Lt. BalakrishnanNambiar resigned from the post of NCC officer in December 1994. And in the year 2016, in the retirement vacancy of Maj. Suresan Vadakkayil, Mr. Preju K. Paul was appointed as the Caretaker A.N.O. and in 2019 he was commissioned as Associate NCC Officer and ranked Lieutenant.
In the year 2006, NCC in S.E.S College was transferred to 31 Kerala Bn. NCC, Kannur. In 2007, one more platoon was added and the total strength of cadets was raised to 107.
MOTTO OF NCC

Aim of NCC:
To develop qualities of Character, Courage, Comradeship, Discipline, Leadership, Secular Outlook, Spirit of Adventure and Sportsmanship and the Ideals of Selfless Service among the youth to make them useful citizens.
To create a Human Resource of Organized, Trained and Motivated Youth, to provide Leadership in all walks of life including the Armed Forces and be always available for the Service of the Nation.
To create suitable environment to motivate the youth to take up a career in the Armed Forces.
PLEDGE OF NCC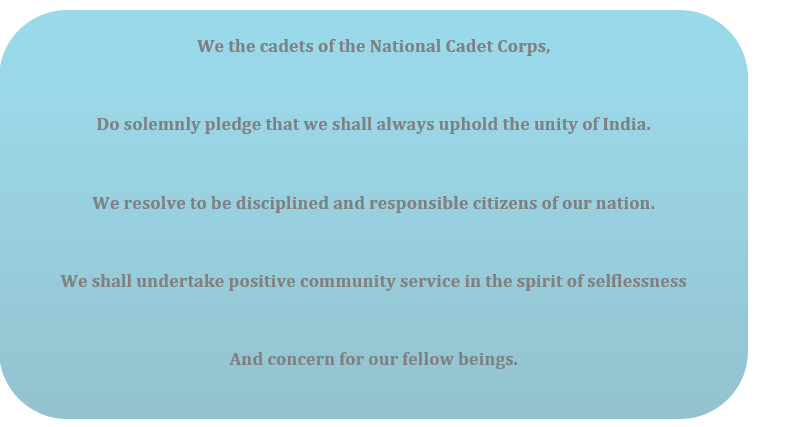 BENEFITS OF NCC
NCC Is a highly reputed body which is also a second line of defense. In India, many youngsters are trained in line with defense in case the need arises. If young students want to make it their career option, then being a NCC cadet holds a lot of weight. As they are directly associated with the ministry of defense.
Other than just military training the cadets also learn several other valuable things such as selflessness, honesty, discipline, hard work and ways to build confidence and gain leadership qualities.
Since NCC camps are held all over India therefore there is training in a various parts of the country, hence students get an opportunity of visit new places and learn the art of independence. They are required to use their social skills and their senses to get to know new places and adapt to the varying environment. Other than just social skills they also get to learn about the history and art of the new place.
NCC cadets learn to take pride in them and the training also strengthens the spirit of being an Indian. This helps them gear towards joining the forces and providing their 100% when the country is in need of them.
Other than military activities, the cadets are taught other skills such as parachuting, paragliding and basic aviation courses because of which they have an edge over others when appearing for the armed forces. Other than that, they also have a special quota which is very useful in case of final selection to join the armed forces.
CADET'S CORNER
APPLICATION FORM FOR JOINING NCC.
FORM FOR EFFECTING GRACE MARK.
FORM TO APPLY FOR GRACE MARK
STUDY MATERIALS FOR 'B' & 'C' CERTIFICATES.
1. CADET HAND BOOK
2. ARMY SPECIALIZED SUBJECTS SD/SW