Department of Physics

The department of Physics offers undergraduate programmes with a vision to rural development through education. The department is competent to provide a clear and thorough concept of physics to the students.
The department of Physics was established in 1982 as one of the departments of S.E.S. College offering Physics classes for pre-degree students. The complementary course of Physics was initiated in 1993 and three year degree programme was initiated in 1998. From the year 1998 onwards the department of Physics offers complementary electronics course also.
During initial stages, the department was headed by Sri Mathew Kurian(1982- 1983),Smt Lysamma Joseph(1983-1987),Sri Georgekutty P.S(1987-2014) & Sri Jose. J. Edavoor(2014-2017).
The goal and objective of the department is to undertake graduate teaching and to mould the students for higher studies in Physics. The department of physics hitherto continuously maintained a credible record of graduate teaching in physics. The undergraduate students are trained to do some research projects as part of their curriculum.
The classes are handled by the well qualified teachers with research experience in various fields like thin film technology, Nanoparticles & Energy storage devices. The department frequently organizes seminars ,special lectures, physics fest for the students
Vision
" RURAL DEVELOPMENT THROUGH EDUCATION"
The Department of Physics aims to promote education in Physics of the students from rural. We also enable them to highlight punctuality and moral values.
Mission
To impart quality education in Physics to the students of this area, which is socially and financially backward and enable them to get employment and to make them responsible citizen.
Facilities
Department Library
Well-equipped UG Physics Laboratory
Well-equipped Complementary Electronics Laboratory
Previous Question paper (Since 2010)
Science Magazines
Contact us
Department email :physics@sescollege.ac.in
Achievements of Students - Academic
Results
Achievements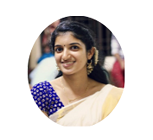 Neethu E V
(2013-16)

Aleena Sebastian
(2014-17)

Amala Jose
(2015-18)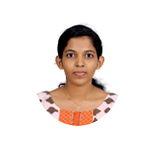 Ahana Thomas
(2016-19)

Anusha T
(2017-20)