College Profile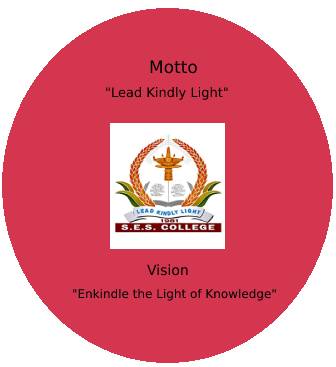 S.E.S college , Sreekandapuram ,a temple of learning for a rural community, is situated atop a picturesque hill; where the salubrious environment gives an ideal ambience for pursuits in higher education. The college was established in the year 1981,with a mission of empowering rural population through education. Education was the cause that the founders addressed and the college proved quite successful in rendering the same .Excellence is not an act but a habit. The college witnessed quality enhancement in all walks of it's life ;which underlines the importance of thanking the relentless and dedicated efforts of the management ,staff and above all our student community. Through the years of service ,the college continues to spread the glow of education in tune with our mission and vision
The college got accredited with B grade by NAAC. The institution has always opened it's doors to all sections of people irrespective of caste,creed and community and works tirelessly to build a community of staff and students committed to the pursuit of moral, intellectual and academic excellence. Educational institutions are social capital for the growth of emerging generations and S.E.S has always extended a helping hand to marginalised and under privileged .The college gives enough provisions for the manifestation of student's talents through novel initiatives. We aspire to lead our students to the threshold of a world of opportunities for personal growth and social service.
We nurture our students' talents to foster their growth and thereby contributing to societal growth. The college pays special attention to inculcate values in the students at every opportunity possible. To top it all; we envision life oriented education through humanising and liberative process to make our students agents of transformation and development at different levels of life and to help them to actively respond to the concerns and conflicts inherent in today's world.
Mission
"Widening the Brains Broadening the Minds"
The mission of the college is to provide quality education to the rural student community. As an institution of higher education, S.E.S College shoulders the high responsibility of uplifting the educationally impoverished, economically and socially backward community. The academic community of the college, together with parents and the society, is working hard to achieve the goals and fulfil the mission. The mission statements are :
Provide quality education to the rural student community
Uplift the educationally backward, economically and socially weaker sections of the society
Make our students capable meeting the challenges of life
Build up a generation capable of fostering values
Create a social platform and a network of teachers, parents, students and the public to work together for the society
Objectives
The primary objective is the holistic development of the student. The following are the other major objectives:
Enable the student to meet the challenges of the global job market.
Inculcate in students the humane values.
Foster leadership qualities, reading culture and an enquiring mind among students.
Cultivate respect and concern for our traditions and indigenous cultures.
Our Emblem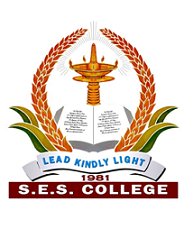 Our emblem comprises of a sacred lamp, a pair of ears of paddy and an open book with the motto "LEAD KINDLY LIGHT' beneath it. The lighted lamp symbolizes our vision, the open book represents the mission and objectives, and the pair of ears of paddy, according to Kerala tradition, indicates the prosperity and happiness resulting from knowledge and wisdom.