Department Of Economics
The Department of Economics was established in 1981 with a Pre-degree Programme( III group).The Department stared BA Economics Programme in 1995 . The Department has always been in the forefront of all academic activities of the college. The department has been producing excellent results at the UG level and produced first rank in the year 2007, Second ranks in the years 2018 and 2019 and fourth rank in 2020. The Department is also proud of its Alumni who have passed UGC NET/JRF,SETetc and placed in reputed institutions in state and even outside.
Vision
Equip the students to address the emerging global challenges and to deal with economic, social and business realities.
Mission
Providing quality instruction to students of this rural area toprepare them for high standards of academic performance and successful careers.
Provide opportunities for the students to interact with greater community.
Facilities
Department Library
Computers
Projector
Internet Facility
Notice Board
Department Website
Department LMS
University Ranks
Sreya.K -Second Position in Kannur University BA Economics Examination March 2018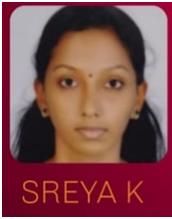 Dhanya.N.U- Second Position in Kannur University B.A. Economics Examination March 2019